Omega Juicer - High Quality Models since 1985
"Your source to find and share reviews and recipes!"
The first Omega Juicer hit the market in 1985. Founded by Robert Leo, a long time pioneer in the juicing industry, Omega Products, Inc. got it's start with the Omega 500 and Omega 1000 Centrifuge juicers.
Since then, Omega has introduced over a dozen juicer models to the marketplace (along with other products) and is the only company to feature all four styles of juicers.
Another distinction that seperates Omega from the competition is the manufacturing. Each component is built with surgical stainless steel or commercial grade polycarbonates.
With a reputation of "engineering to last a lifetime," each model comes with a heavy duty "full warranty" lasting up to 5, 10, or even 15 years.
Expanding on a single working idea, you'll notice some of the models are very similar in appearance but offer different features to meet the various needs and desires of each consumer.
After careful review of each model, I found that consumers on average, rated each juicer between 3 and 5 stars. In my opinion, it's hard to go wrong with any of these models; except the 9000 - it's received many complaints for durability and could ultimately be a safety issue.
Each warranty provided should offer you peace of mind -- it says a lot about the company's confidence in their products. Before choosing your model, please read each review along the price comparisons to help you find the best deal.
Omega Juicer Reviews

Whether you are thinking of purchasing one of these Omega Juicers or if this is the first time hearing about this brand, the reviews below will help you choose a model that best fits your needs.
---
VIDEO HIGHLIGHTS:
Download a User's Manual
Available Manuals:
Omega 1000 Juicer
Omega 4000 Juicer
Omega 9000 Juicer
Omega 8003 Juicer
Omega 8005 Juicer
Omega Vert Juicer
Omega O2 Juicer
Media Brochure
---

Already own a juicer or blender?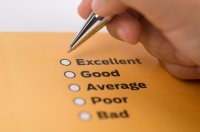 Want to share your experience and personal opinion about it? Hundreds of visitors stop by my site everyday looking for info to help them decide on the best model. What's your story? It might be exactly what someone is looking for to make their buying decision.
ADD a Review on the juicer or blender you just purchased, or the one you have been using for years. Tell us some of your favorite or least favorite features. Most importantly, would you recommend it?
Thanks for sharing with Juicer Reviews and Recipes visitors and making the web a better place! Click here to ADD a Review to this site.
Newest Posts by You:
---
Return Home From Omega Juicer Reviews
---
Quick Jump: Select any review then press Go:
Not What You're Looking For? Search My Site