Juice Bars: Company profiles, reviews, comments all submitted by you!
"Your source to find and share reviews and recipes!"

Submit as many Juice Bars as you like. It's simple. Create a quick profile by filling in the form below.
Once the profile is reviewed for quality, I will publish it and link back to you, sending friendly traffic your way!
Submission Guidelines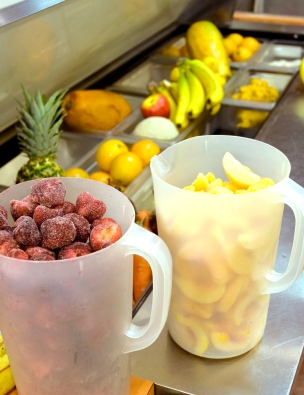 Include a website address (note: the link will not go live until the profile is approved)


If your favorite location currently has a profile or review already listed, simply add your comments to it


Please spell check your review first in another software before submitting it


Feel free to include a picture or logo (pictures with staff included are preferred)


Location details are important to create a user friendly database, allowing visitors to find locations by city, state, and country


Remember to include an email address so I can notify you when comments are posted on your profile or review (if you want to be contacted)


Be original, create provocative and captivating titles to grab attention!
Juice Bars: create a profile or write a review here!
Profiles and reviews of the most favorite Juice Bars, all submitted by our readers. Own a Juice Bar? Found a cool Juice Bar that you think is amazing and it deserves a "Shot Out" by you? Write a review or create a profile for other visitors to read!

Add a picture of your favorite drink that they just juiced or blended for you, a company logo or picture of the store and staff. Talk about the good, the bad, and the...
What Other Visitors Have Said
Click below to see contributions from other visitors to this page...

Return to the top of page
Return from Juice Bars to Juicer Reviews and Recipes homepage
---
Quick Jump: Select any review then press Go:
Not What You're Looking For? Search My Site