The Breville 800JEXL Juice Fountain Elite Review
"Your source to find and share reviews and recipes!"
The Breville 800JEXL Juice Fountain Elite is one of the most popular models from the 800 CLASS series.
You can juice an 8oz. glass in seconds. Mainly because this centrifugal juicer features 1000-watts of power with low (6,500 RPM) and high (13,000 RPM) speed settings.
The 3 inch wide feed-tube is also a really nice feature. It allows you to juice whole fruits and veggies, saving you time from chopping them to fit the feed-tube.

Watch the video below to see the Breville Juice Fountain Elite Juicer in action.
Top Features and Benefits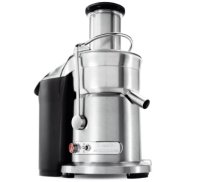 What you're paying for:
1. Patented Extra Wide Feed Chute
2. Safety Locking Arm
3. Large Pulp Container with integrated handle
4. Two-speed Electronic Control
5. Overload Protection Button
6. Stainless Steel housing and micro mesh filter basket
7. Left and Right handed 34fl oz (1 liter) Juice Jug
8. 1000-watt high performance motor
9. Juice Jug Lid with built-in Froth Separator
10. Plastic parts: pulp container, juice cover, food pusher, juice jug
Pros Vs. Cons
Since the Breville 800JEXL is one of the most popular juicers on the market, I felt it was necessary to list a few extra pros and cons so you can make a confident decision if you choose to go with this model.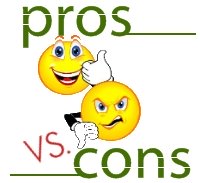 Pros
1. Easy cleanup
2. Powerful 1000 watt motor
3. Juice whole fruits and veggies in seconds
4. 3 inch wide feed-tube
5. Sleek and durable stainless steel exterior
6. Dishwasher proof parts
7. High yields
8. Saves time and effort
9. Commercial quality, consumer price
10. Easy to assemble and disassemble
11. Manual comes with tons of recipes: soups, sauces, coolers, etc.
Cons
1. Limited 1 year parts and labor warranty
2. 3 year motor warranty
3. Louder than most juicers
4. Lower yield on leafy vegetables
5. Doesn't handle soft fruits and veggies well
6. Frothier than most centrifugal juicers
7. Filter basket replacements are expensive
8. Produce can shoot back out the feed tube
9. Atleast 7 seperate parts to clean
What You Can Expect to PAY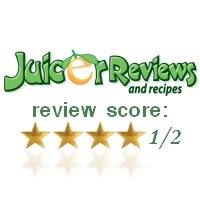 Based on my research and compared to similar juicer models available, this juicer receives a 4.5 out of 5.
If you decide to purchase the Breville 800JEXL, here is what you can expect to invest:
Average Price:$298.00
Amazon:
Breville 800JEXL Juice Fountain Elite
Watch this Video Highlight:
How does the Breville 800JEXL stack-up?
Well for starters, it's one of the most powerful juicers on the market with a motor that has a jet engine feel to it. The blades can cut through any fruit or vegetable.
It's Die-cast stainless steel body not only looks cool but it doesn't stain as easy as similar plastic models. You even have the ability to scrub without worrying about damaging the housing.
There have been mixed reviews all over the internet with this model.

It's good to note that most of the negative reviews came from short-term users of the juicer. Most long term users that left reviews have juiced for years and can compare the Breville Elite to other machines. They recognize the quality and overall value.

I ranked the Breville Juice Fountain Elite Juicer a 4 out of 5 mainly because it doesn't handle soft vegetables that well, has some performance problems such as leakage, and the not-so-good reviews on Breville's customer service.
---

Already own a juicer or blender?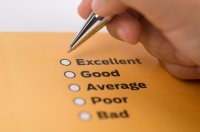 Want to share your experience and personal opinion about it? Hundreds of visitors stop by my site everyday looking for info to help them decide on the best model. What's your story? It might be exactly what someone is looking for to make their buying decision.
ADD a Review on the juicer or blender you just purchased, or the one you have been using for years. Tell us some of your favorite or least favorite features. Most importantly, would you recommend it?
Thanks for sharing with Juicer Reviews and Recipes visitors and making the web a better place! Click here to ADD a Review to this site.
Newest Posts by You:
---
More Breville Juicer Reviews:
Similar Model Reviews:
Return Home from this Breville 800JEXL Juicer Review
---
Quick Jump: Select any review then press Go:
Not What You're Looking For? Search My Site