Vitamix 5000 Blender Review
"Your source to find and share reviews and recipes!"
If you are looking for a multi-use high powered blender, the Vitamix 5000 can deliver. It makes healthy restaurant quality butters and desserts for a fraction of the price.
Top Features and Benefits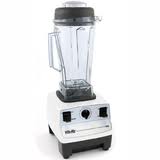 What you're paying for:
1. Cool and efficient motor
2. Variable speed control for consistent power
3. Spill-proof vented lid
4. 64 ounce container
5. Easy to remove 2 part lid
6. Stainless Steel "hammermill" and cutting "wet" blades process up to 3x the nutrition of leading blenders
Pros Vs. Cons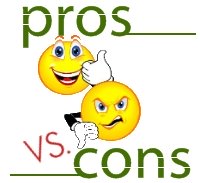 Pros
1. Restaurant quality value and performance
2. Easy clean up
3. Sturdy
4. Blends very well
5. Has multiple uses from making soups to smoothies
Cons
1. Loud
2. High price
3. Large and awkward on countertop
4. Doesn't prepare all food types as well as stated, such as flour which turns out lumpy
5. Will overheat and shut off on tough jobs
What You Can Expect to PAY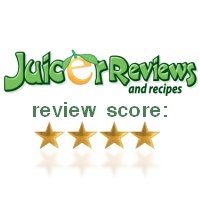 Based on my research and compared to similar blender models available, this vitamix blender receives a 4 out of 5.
If you decide to purchase this blender, here is what you can expect to invest and some of the best places to purchase online:
Visit Vitamix.com
Vitamix at Amazon
Average Price: $360.00
**note: no longer sold in stores/online stores. Can be found on EBay for roughly $360.00 in "like new" condition.
Conclusion:
The Vitamix is a powerful machine which offers many unique features ranging from delicious soups and frozen desserts, but these additional features come a fairly high price. It does however make up for the price in the long run for those who make use of its multi-features.
---

Already own a juicer or blender?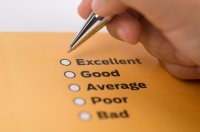 Want to share your experience and personal opinion about it? Hundreds of visitors stop by my site everyday looking for info to help them decide on the best model. What's your story? It might be exactly what someone is looking for to make their buying decision.
ADD a Review on the juicer or blender you just purchased, or the one you have been using for years. Tell us some of your favorite or least favorite features. Most importantly, would you recommend it?
Thanks for sharing with Juicer Reviews and Recipes visitors and making the web a better place! Click here to ADD a Review to this site.
Newest Posts by You:
---
More Vitamix Blender Reviews:
Similar Model Reviews:
Return Home from this Vitamix 5000 Blender Review
---
Quick Jump: Select any review then press Go:
Not What You're Looking For? Search My Site