KitchenAid Blender Parts
"Your source to find and share reviews and recipes!"
Looking for KitchenAid blender parts? Here is a selection of the most common original high quality appliance parts.
REPAIR FORUM: Get your KitchenAid blender repair questions answered from the Pros. Post your blender repair questions here.
It's free to use.
---
Important Note: Most of the parts listed below are compatible with multiple models. If you are not 100% sure what the correct part is, follow the product link below each image to see the cross reference and model information listed.
---
KitchenAid Blender Coupling Replacement

Drive coupling for KitchenAid blenders


Part Number: AP2930430
Made by WHIRLPOOL
---
KitchenAid Blender Jar


KitchenAid Blender Jar - Clear Glass

Part Number: AP3085607
Made by WHIRLPOOL

Note: Made by Whirlpool. Whirlpool brands include Whirlpool, Maytag, KitchenAid, Jenn-Air, Amana, Magic Chef, and others. Whirlpool also makes various appliance models for Sears / Kenmore.
Need help?
Click Here to Get Repair Help within the Appliance Repair Help forum at AppliancePartsPros.com
---

Already own a juicer or blender?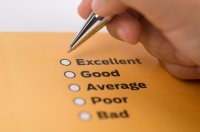 Want to share your experience and personal opinion about it? Hundreds of visitors stop by my site everyday looking for info to help them decide on the best model. What's your story? It might be exactly what someone is looking for to make their buying decision.
ADD a Review on the juicer or blender you just purchased, or the one you have been using for years. Tell us some of your favorite or least favorite features. Most importantly, would you recommend it?
Thanks for sharing with Juicer Reviews and Recipes visitors and making the web a better place! Click here to ADD a Review to this site.
Newest Posts by You:
---

More KitchenAid Blender Reviews: Similar Model Reviews:
Looking for KitchenAid Blender parts? Click here



Return Home from KitchenAid Blender Parts
---
Quick Jump: Select any review then press Go:
Not What You're Looking For? Search My Site