KitchenAid KHB100OB Hand Blender Review
"Your source to find and share reviews and recipes!"
The KitchenAid KHB100OB Hand Blender comes in a variety of colors to suit virtually any kitchen. It also includes a great 1 year warranty from a name you can trust.

Need replacement parts? Click here if you are looking for KitchenAid Blender Parts.

Top Features and Benefits
What you're paying for:
1. Quiet motor
2. Variable speed control dials
3. Stainless steel blade and stainless steel splashguard
4. 3 cup blending beaker
5. Dishwasher safe attachments and accessories
6. 1 year, hassle free, replacement warranty
7. Can reach as far as 8 inches into the mixture
8. A variety of colors to choose from
Pros Vs. Cons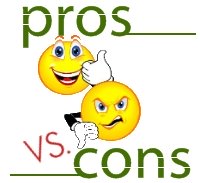 Pros
1. Professional quality
2. Lightweight
3. Easy to use
4. Does not take up much counter space
5. Easy to clean and doesn't stain
Cons
1. The metal blade guard can damage non-stick containers
2. Top heavy, tends to fall when sitting upright
3. The blade guard is impossible to reinsert once it becomes loose
4. The blade socket is prone to strip
5. No real attachments
What You Can Expect to PAY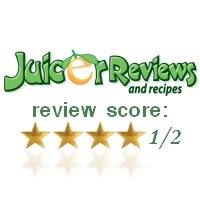 Based on my research and compared to similar blender models available, this blender receives a 4.5 out of 5.
If you decide to purchase this blender, here is what you can expect to invest and some of the best places to purchase online:
Get the KitchenAid KHB100OB Hand Blender at Amazon
Average Price: $47.89
Conclusion:
Additional attachments would have been a big plus however, this blender is a sturdy machine and an excellent value for the cost.
---

Already own a juicer or blender?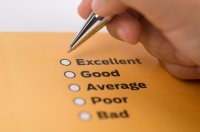 Want to share your experience and personal opinion about it? Hundreds of visitors stop by my site everyday looking for info to help them decide on the best model. What's your story? It might be exactly what someone is looking for to make their buying decision.
ADD a Review on the juicer or blender you just purchased, or the one you have been using for years. Tell us some of your favorite or least favorite features. Most importantly, would you recommend it?
Thanks for sharing with Juicer Reviews and Recipes visitors and making the web a better place! Click here to ADD a Review to this site.
Newest Posts by You:
---

More KitchenAid Blender Reviews: Similar Model Reviews:
Looking for KitchenAid Blender parts? Click here


Return Home from this KitchenAid KHB100OB Hand Blender Review
---
Quick Jump: Select any review then press Go:
Not What You're Looking For? Search My Site